ITS Construction is ISO 9001 Certified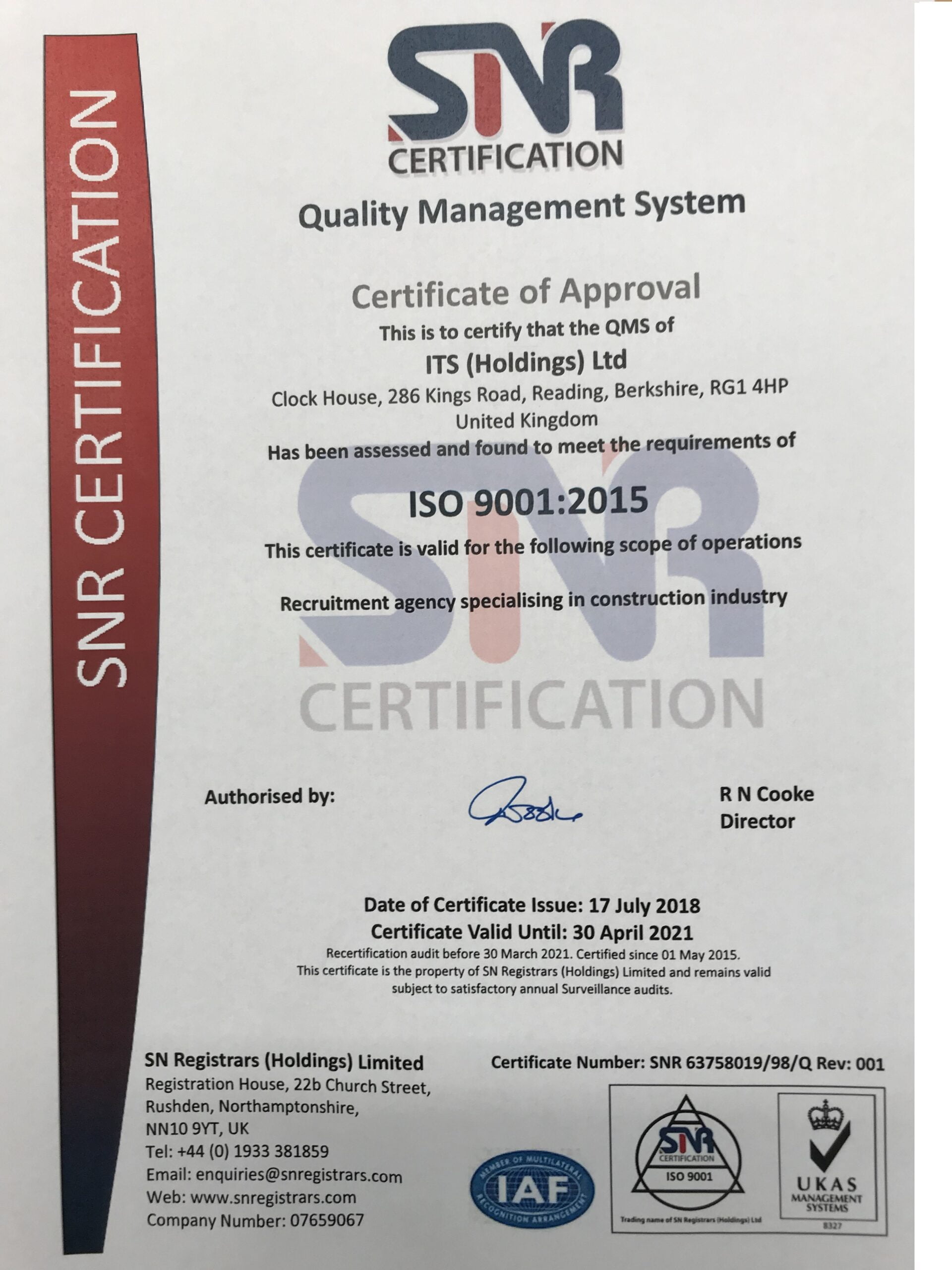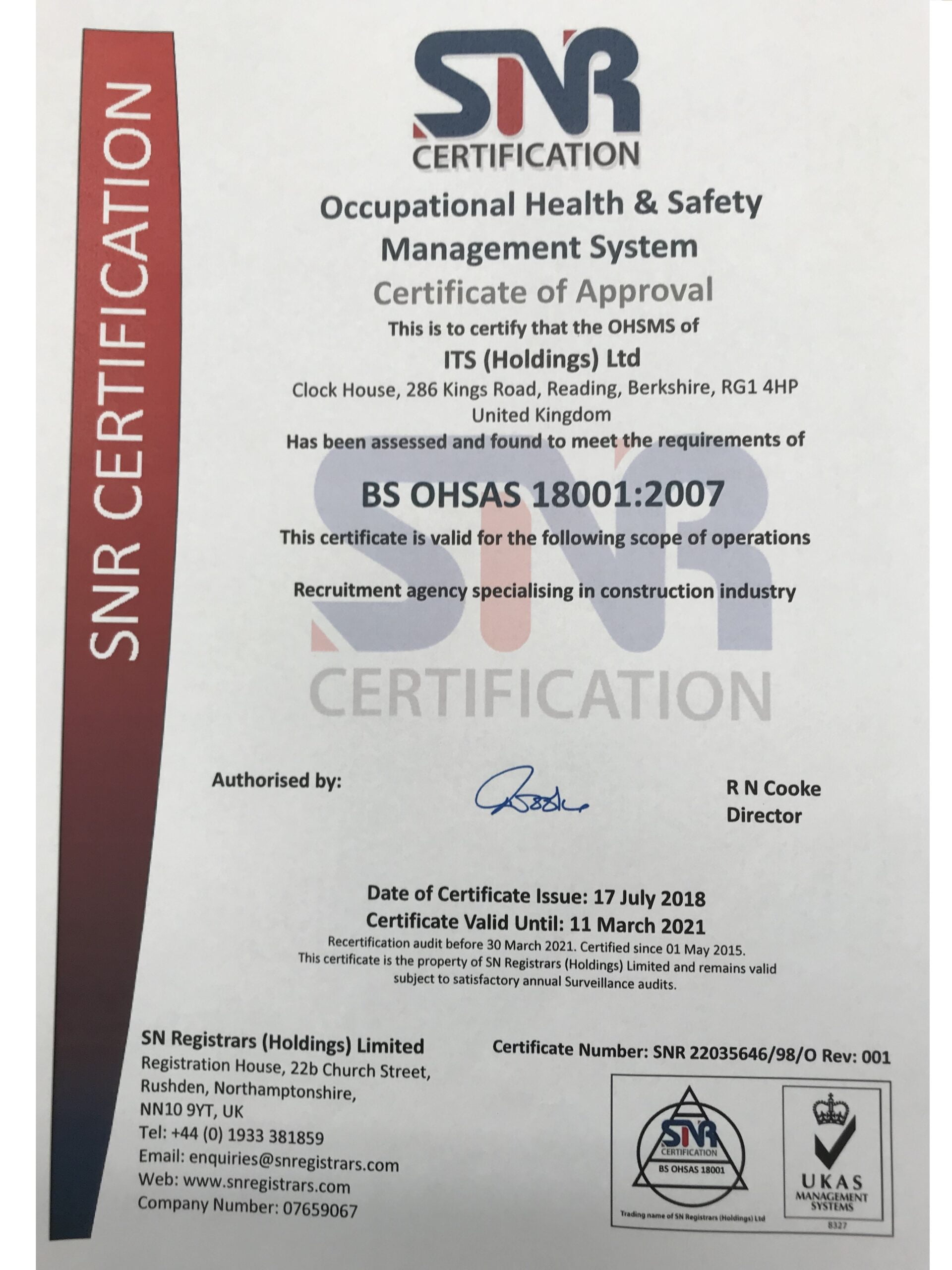 "ISO 9001 is the internationally recognised standard that specifies requirements for a Quality Management System"
What does this mean for you, our clients?
 Being ISO certified means that we have taken the time to develop and control the processes and procedures that we operate across our daily business. As a result, we are constantly looking to improve the services that we are offering. Our management systems are continuously assessed and improved leading to higher customer satisfaction and better client relations.
 ITS, across the group has met the strict requirements to be certified for both the ISO 9001 Quality Management System and the BS OHSAS 18001:2007
For our employees, it means that we provide a safe & comfortable work environment and they are more engaged and involved in the evolution of the procedures set by management. It also reinforces the idea that excellent customer service is at the core of our business and must come before everything else
If you are interested in working for us, please have a look at the current vacancies on our 'Careers' page. If you would like to work with us, please contact your nearest office on our 'Branches' page!