We have been supplying the trades and labour industry since 1973, working with thousands of skilled tradesmen and general site operatives on a huge range of projects.
Send in CV
Register now

With Trades & Labour teams across the UK, we are on hand to deliver any requirements, regardless of the duration of the position and the project's location.
All of the candidates that we put forward are specially selected based on qualifications and experience. Our candidates are fully vetted, including the right to work in the UK, qualification checks, references and CSCS Verified.

CONSULTANTS ACROSS THE GROUP
Are you looking for employment in the Trades and labour industry? Get in touch with your local branch today to get the ball rolling, and further your career.
Message us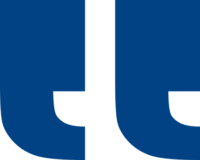 "I was unable to obtain a job interview myself and ITS was great in being able to fill in all work areas required and put forward to various employers. It was through their help and hard work that Charlotte was able to find me an interview and job as site manager. I am now a comfortable site manager always looking to learn and listen and would like to thank ITS for my career break."
Dennis Pritchard
ICIOB