Our property and real estate recruitment service cover the length and breadth of the UK, made up of an experienced, passionate, and well-connected team of senior recruiters.
Send in CV
Register now

We act for a diverse portfolio of clients recruiting for roles at all levels, from Graduates to Director level executive appointments.
We pride ourselves on delivering the highest level of service to all our clients and candidates to get the end result that has the wow factor.

YEARS OPERATING IN THE SECTOR
CANDIDATES ON THE DATABASE
Supplying international real estate consultancies across the UK
Are you looking for employment in the Property & Real Estate industry? Get in touch today to get the ball rolling, and further your career.
Message us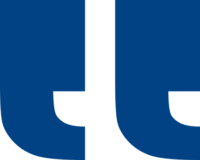 "Nicky as I usually call her, is polite easy to reach and always ready to listen and revert on my concerns. She's been very helpful to my course and given me so many opportunities. She's professional, committed and dedicated to her job. I've met other people on site that speaks very good of her and that's my problem because I thought I was her favourite but this clearly shows helpful she's been to others too. Thank you Nicky keep up the good work, End of the sea is your limit."
Evan Boateng