We specialise in supplying mechanical and electrical professional and commercial staff, as well as skilled mechanical and electrical trades, both on a temporary or permanent basis, all across the UK.
Send in CV
Register now

The mechanical and electrical team cover a broad spectrum across the industry.
With companies in the Installation, FM & maintenance, renewable energy, nuclear, robotics, fire and security and lighting sectors.

NATIONWIDE SUPPLY OF CONSTRUCTION PROFESSIONALS AND TRADES ON MAJOR SCHEMES INCLUDING REGIONAL DISTRIBUTION CENTRES, DATA CENTRES, MOD WORK
WORKING IN FAST NEW EVOLVING SECTORS; RENEWABLE ENERGY AND ROBOTICS & AUTOMATION
Are you looking for employment in the Mechanical & Electrical industry? Get in touch with your local branch today to get the ball rolling, and further your career.
Message us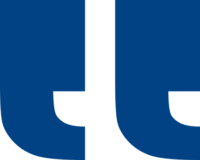 "ITS technical recruitment has recently represented me in my hunt for a new career in the Bristol Area. The approach Stewart takes is refreshing and personal. You will meet with the team in person so that they have the best advantage in representing you to their clients. The wealth of industry specific experience will mean that the right job will be lined of for you with a great package. Stewart has a good reputation with his clients which was spoken of in my interview stages. You will receive constant up dates and feedback on your progress. The feedback will be honest and accurate creating a great environment for working together to find your perfect Job. ITS care for their clients on both sides, they will not waste your time and are a great investment of your future. 5 stars!"
Mechanical Engineer