Construction Professionals
As a construction professionals recruitment agency, we listen carefully to your exact needs and will provide the most suitable candidates for the role and those we believe suit the culture of your business.
Send in CV
Register now

We have a wealth of experience providing construction professionals with specialist recruitment solutions and thrive on helping people find jobs doing what they love.
Our success is based on your success, and we will never put forward a candidate for a position if they are not entirely suitable for the role.

REGIONAL HUBS ACROSS THE UK
PROFESSIONALS IN THE DATABASE
PLACEMENTS ACROSS HOUSING, MAIN CONTRACTING, CIVIL ENGINEERING AND MORE
Are you looking for employment in the Construction industry? Get in touch with your local branch today to get the ball rolling, and further your career.
Message us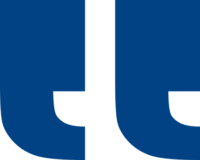 "Best agency I've worked for great staff always helpful they have a great range of work at good rates. Dealt with Tom for years and would highly recommend to anyone looking for work. I won't be leaving anytime soon."
Simon Harty