ITS know the asbestos removal industry inside out and have been supplying removal operatives to licenced asbestos removal contractors for over ten years.
Send in CV
Register now

As standard, we will always provide verified, stamped copies of all necessary asbestos paperwork & CSCS cards.
We also ensure all our operatives bring the relevant RPE, PPE and hand tools to the site so the job is done safely, efficiently, and to the highest standard.

COUNTIES IN THE UK SUPPLIED WITH LABOUR
SPECIALIST ASBESTOS COMPANIES SUPPLIED IN 2022
INDIVIDUAL PLACEMENTS IN 2022
Are you looking for employment in the Asbestos industry? Get in touch with your local branch today to get the ball rolling, and further your career.
Message us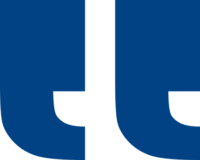 "ITS is a very good agency to work for their jobs are always good and friendly sites. The girls in office are always helpful and very friendly too. They always ring you and make sure you're okay. I've not heard that from other Agency's from my own experience. and I definitely recommend to work for them, your money is always there on time. I personally worked for too many agencies in the past and ITS is one of the best to work for!"
Doriano Janku