Halsall Construction Charity Football Tournament
On Friday 8th March, Halsall Construction hosted their second 5-a-side Charity Football Tournament.
The tournament was in aid of Southmead Hospital Charity and an impressive £3,550 was raised!
24 teams attended in total & ITS put forward two, one from Bristol and one from Plymouth & Exeter.
The team from Exeter won their group, making it to the Quarter Final with the team from Bristol going on to win the Tournament overall!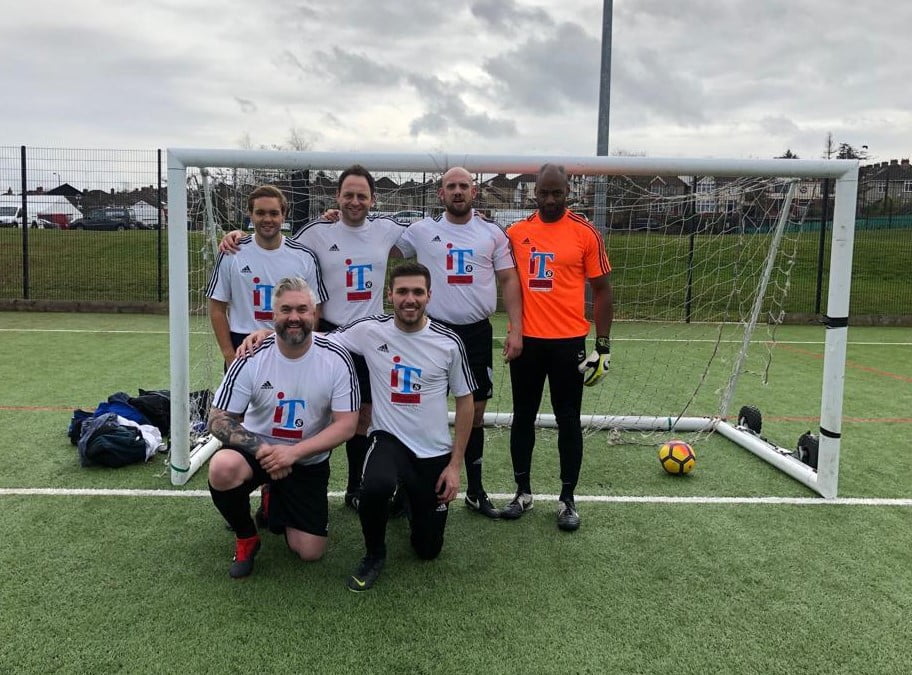 Bristol:(L-R) Rhys Jones (Senior Consultant – ITS Cheltenham), Andy Graham (Director – ITS Bristol), Brandon Pearse (Consultant – ITS Bristol), Simon Vowles (National Sales Manager – ITS Construction), Richard Plenty