ITS Construction Annual Awards Evening: Celebrating Our 50 Year Anniversary and Fundraising
ITS Construction proudly marked its 50th anniversary this year. Over five decades, we've dedicated ourselves to bolstering the construction industry by bridging the gap between skilled professionals and the right job opportunities.
Our operations have been driven by an unwavering ethos rooted in integrity, teamwork, and service – core values that have navigated us through the evolving tides of the industry.
These principles have not only been instrumental in carving our legacy but also continue to fuel our journey towards excellence. As we celebrate this significant milestone, we renew our commitment to providing quality recruitment services, fostering robust partnerships, and contributing to the growth and sustainability of the construction industry.
This Year's Annual Awards Evening
This year's annual awards evening was more than just a typical corporate event. It was a celebration marking our 50-year journey, a journey filled with resilience and growth at ITS Construction.
The event served as a platform for our employees, associates, and their families to come together, fostering a sense of unity and camaraderie. It was an evening dedicated to celebrating the dedication, hard work, and commitment that has been instrumental in shaping ITS, brought to life by our compère, the effervescent Lucy Porter.
Charity Work and Fundraising
The evening was also an opportunity to acknowledge and appreciate the commendable charity work undertaken by our team for Sue Ryder. We are delighted and incredibly proud to announce that our ongoing fundraising efforts for the Sue Ryder charity have culminated in raising over £40,000, nearing our ambitious target of £50,000. This significant achievement was made possible through an array of remarkable individual efforts, demonstrating the commitment and dedication of our team members.
Our fundraising activities spanned a variety of challenges – from a gruelling 150km run and participation in the esteemed London Marathon to long-distance 50km walks and an adrenaline-fueled Sky Dive. Other notable events included the Isle of Wight Cycle Ride, the National 3 Peaks Challenge, the Welsh 3 Peaks Challenge and a competitive 5-a-side Football tournament. The evening also included with a Charity Raffle in aid of Sue Ryder, with a £500 top prize.
Award Ceremony
The celebrations were punctuated by an award ceremony to acknowledge the exceptional contributions of our esteemed team members. It was a moment of pride and honour as we presented awards across several categories, each reflecting the diverse talents within our organisation.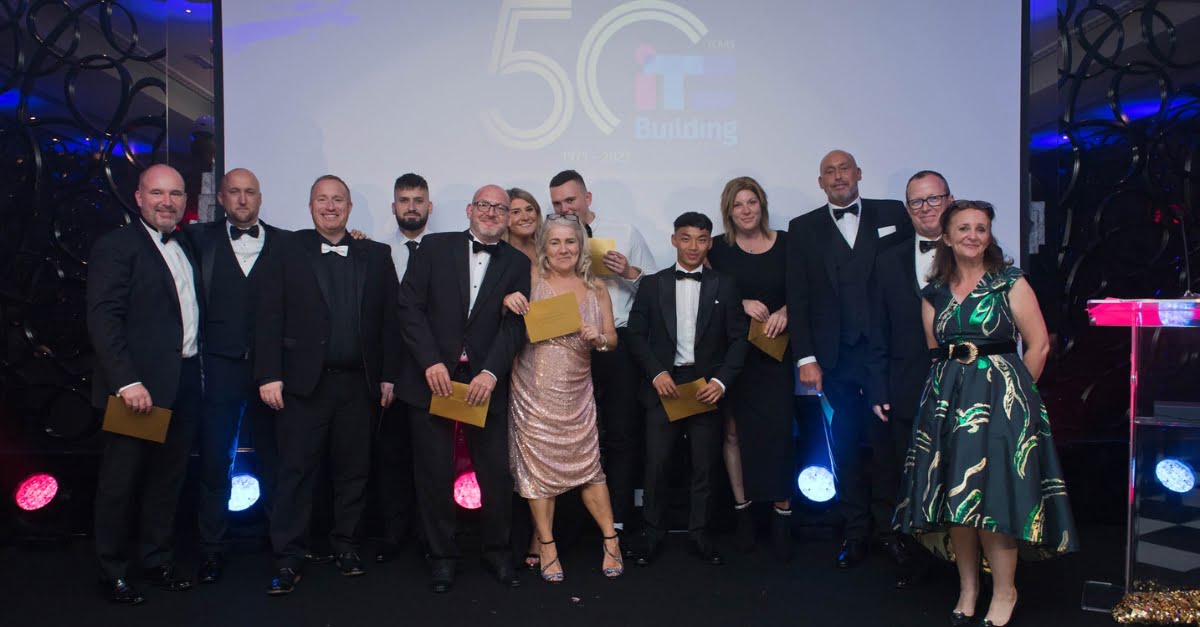 Top Performers (left to right): Jim Hill (Presenting Award), Adam Roseveare, Kevin Black, Tom Young, Stewart Robbins, Jacqui Cody, Emma Randall, Louis Crawford, Don Jeater, Tanya Rowse, Ken Eichen, Andy Boyle (Presenting Award), Lucy Porter (Compère)
The Best Newcomers Award was given to the three individuals who were wonderful additions to their respective teams. Fran Alexander from Bristol, Tom Griffiths from Cheltenham, and Nikola Luczak from Southampton were the deserving recipients of this accolade, marking their promising start at ITS Construction.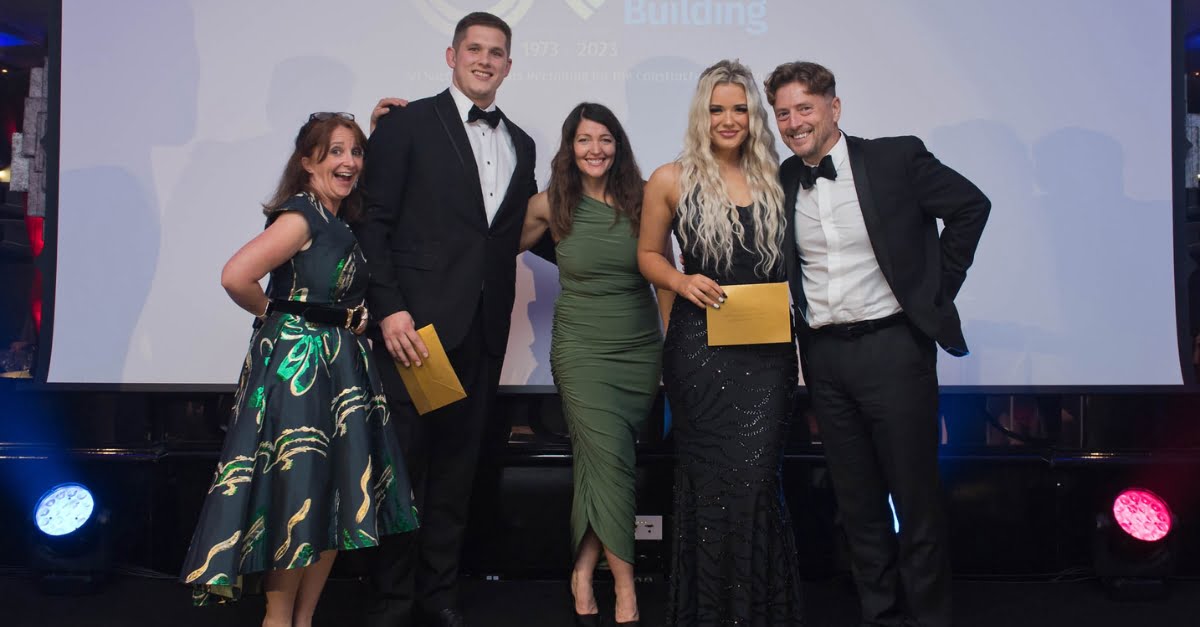 Best Newcomers (left to right): Lucy Porter (Compère), Tom Griffiths (Cheltenham), Fran Alexander (Bristol), Nikola Luczak (Southampton), John Bennett (Presenting Award)
Our Team Player Award recognized the collaborative spirits of Jacqui Cody from Hereford, Stuart Douglas from Reading, and Owen Jones from Swansea. They effortlessly embodied the spirit of teamwork, fostering unity and synergy.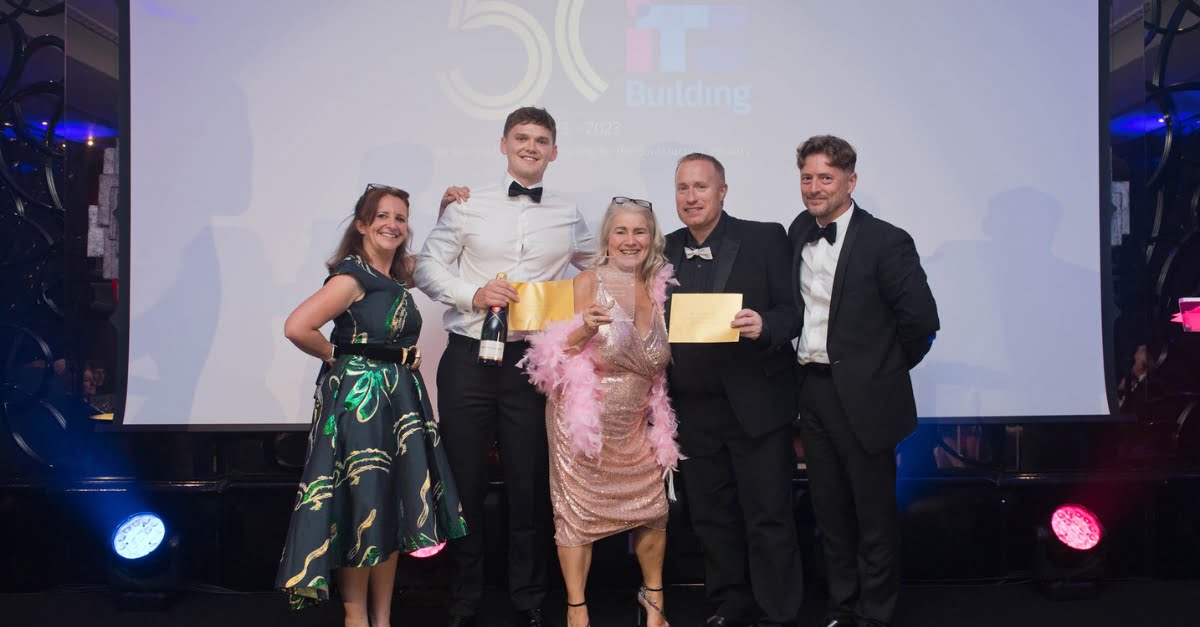 Team Player (left to right): Lucy Porter (Compère), Owen Jones (Swansea), Jacqui Cody (Hereford), Stuart Douglas (Reading), John Bennett (Presenting Award)
The All-Round Contribution Award went to Charlotte Mullin from Southampton, Adam Roseveare from Plymouth, and Emma Randall from Cheltenham for their multifaceted contributions that have significantly enriched our organisation.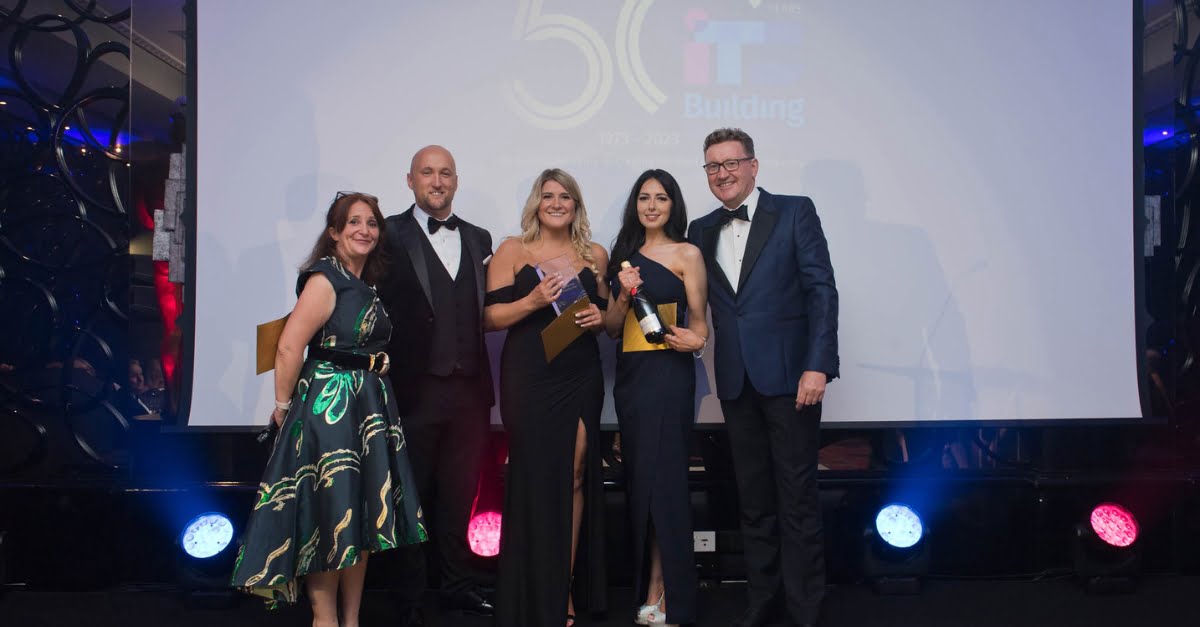 All-Round Contribution (left to right): Lucy Porter (Compère), Adam Roseveare (Plymouth), Emma Randall (Cheltenham), Charlotte Mullin (Southampton), Chris Jobson (Presenting Award)
The Most Improved Award was given to Lauren Huxstep from Cheltenham, David Hughes from Aylesbury, and Iffy Ezeani from Midlands, applauding their remarkable growth and development.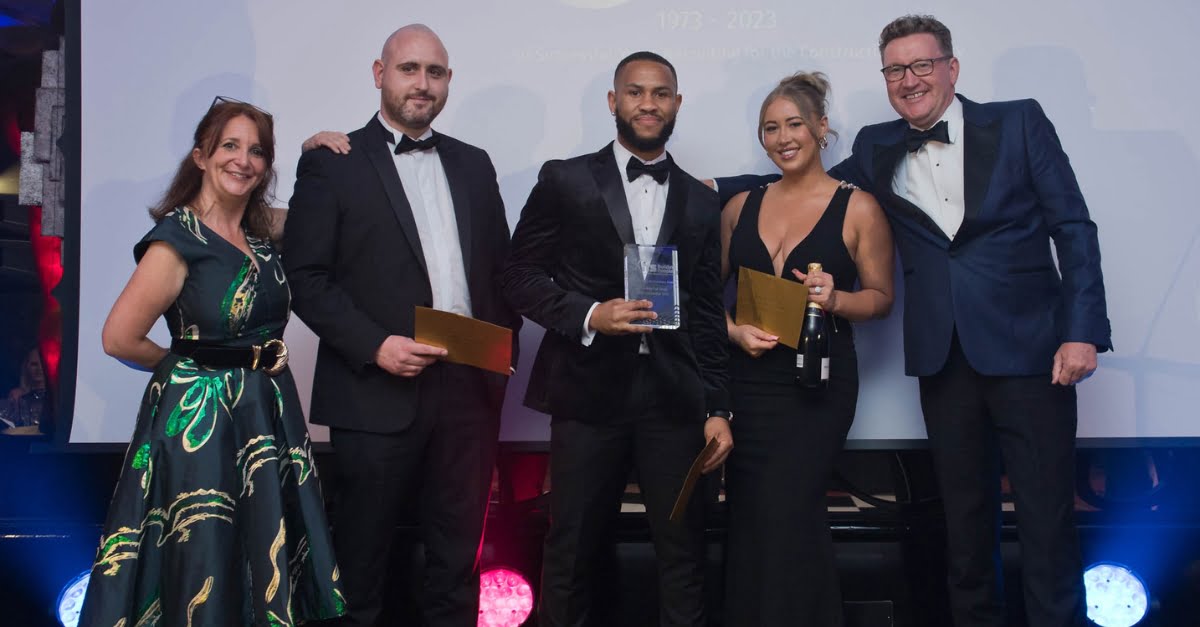 Most Improved (left to right): Lucy Porter (Compère), David Hughes (Aylesbury), Iffy Ezeani (Midlands), Lauren Huxstep (Cheltenham), Chris Jobson (Presenting Award)
The Back-Office Support Award acknowledges the behind-the-scenes heroes who are crucial to our operations. Jo Harrington from Guildford, Ola Putzlacher from Reading, and Vicky Biles from Plymouth were recognised for their invaluable support.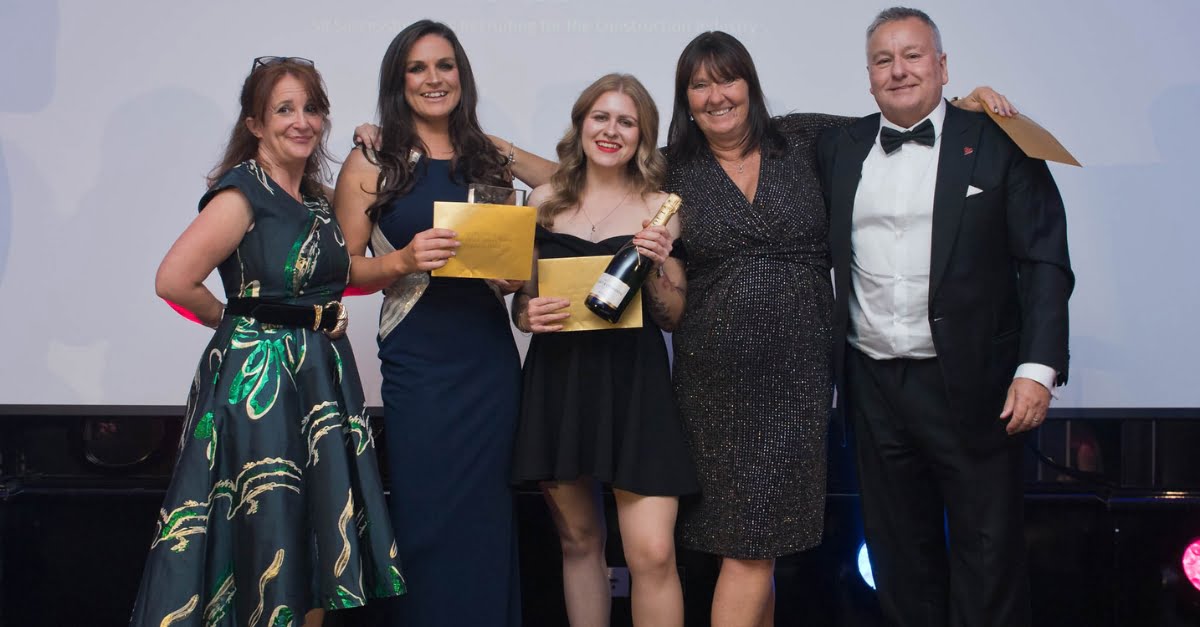 Back Office Support (left to right): Lucy Porter (Compère), Vicky Biles (Plymouth), Ola Putzlacher (Reading), Jo Harrington (Guildford), Graham Coker (Presenting Award)
Long Service Awards
The Employees 5 Years + Long Service Award was presented to seven deserving individuals who have shown great dedication to our company for over half a decade. Vicky Biles from Plymouth, Callum Bowden from Swansea, Mandy Baugh from our Head Office Accounts, Sam Griffiths from Asbestos, Adam Roseveare also from Plymouth, Lianne Saunders from Guildford, and Ross Knight from our Head Office Legal team were the recipients.
Moving on to the Employees 10 Years + Long Service Award, we recognised Sally Branagh and Jane Shults from our Head Office Accounts, Charlotte Mullin from Southampton, Karen Forrester from Reading, and Jo Harrington from Guildford.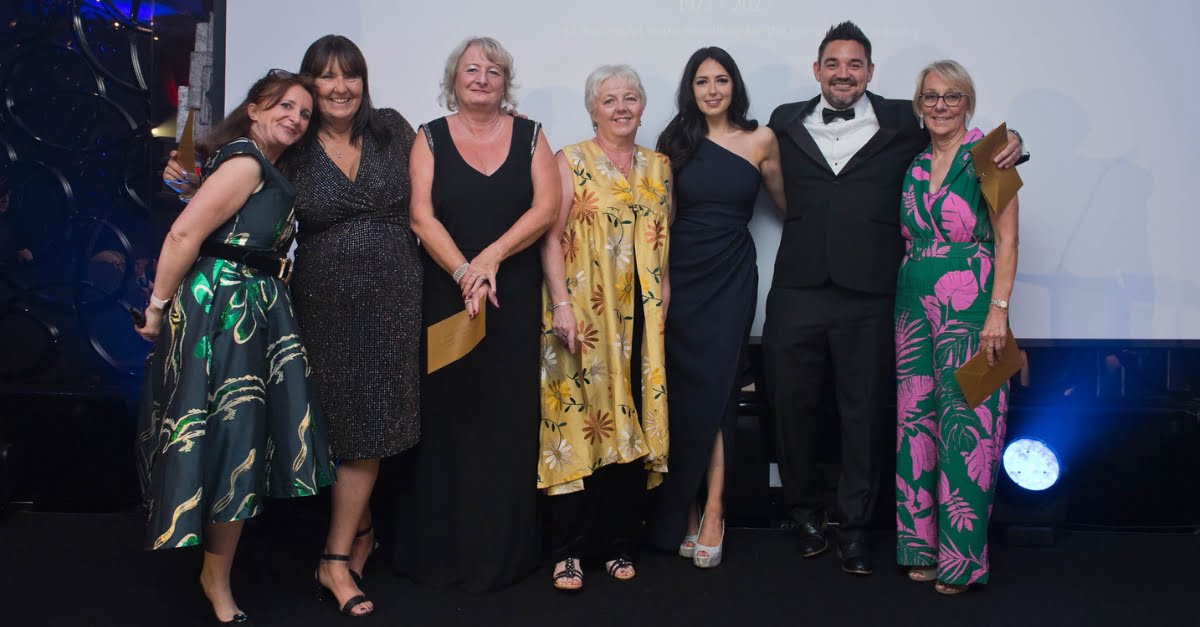 10+ Years Long Service (left to right): Lucy Porter (Compère), Jo Harrington (Guildford), Karen Forrester (Reading), Jane Shults (Head Office Accounts), Charlotte Mullin (Southampton), Chris Booth (Presenting Award), Sally Branagh (Head Office Accounts)
Finally, the Employees 20 Years + Long Service Award honoured four individuals whose association with ITS Construction spans over two decades. Laura Bennett and Elaine Emberson from Southampton and Jo Saunders and Ken Eichen from Guildford were celebrated for their exceptional loyalty and dedication.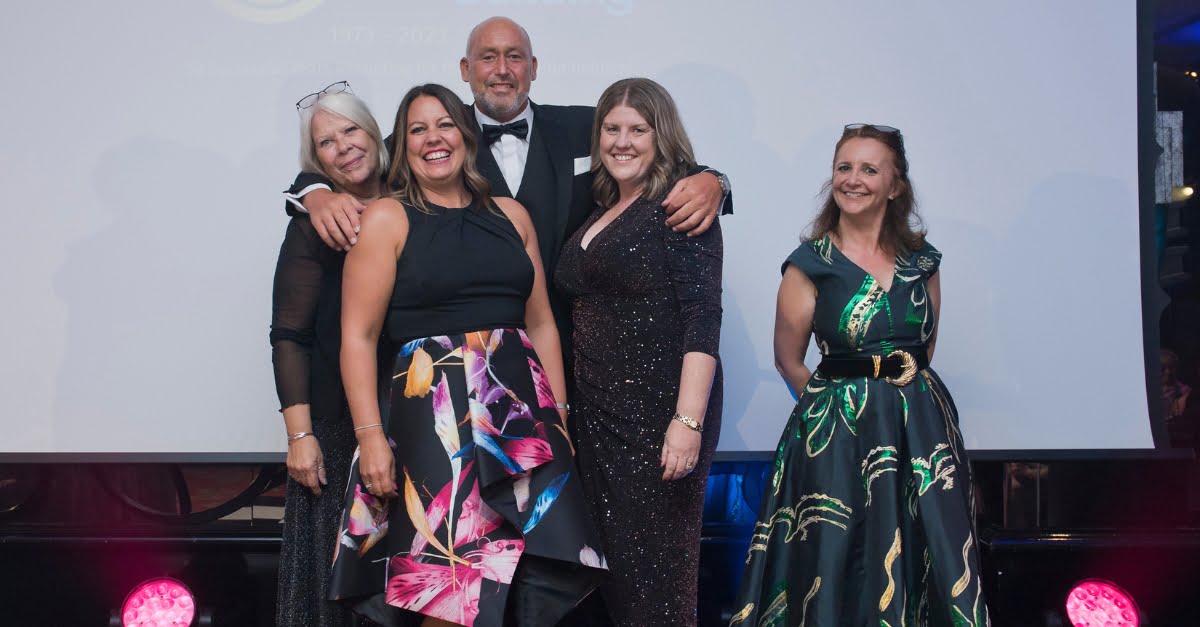 20+ Years Long Service (left to right): Jo Saunders (Guildford), Laura Bennett (Southampton), Ken Eichen (Guildford), Elaine Emberson (Southampton).
Join Our Journey
As we drew the curtains on the night, a heartfelt speech of gratitude was delivered, thanking our incredible team for their unwavering dedication and commitment. It was a fitting end to a night that celebrated not just individual accomplishments but the collective spirit of ITS Construction.
If you're inspired by our stories of dedication and perseverance, then we invite you to become an integral part of our journey. Reach out to us to learn more about how we can support you whether you're a client or candidate. Or, find out more about our specialisms here.
Further Reading