Elliot Gotts: Our National Three Peaks Challenge
On the 18th of June, 7 of us in the Southampton & Horsham offices flew from Southampton to Scotland to begin the extremely rewarding, albeit arduous challenge of summiting the 3 highest peaks in the UK in 24 hours. The team consisted of myself, John Bennett, Harry Yeadon, Chris Grimes, Don Jeater, Craig Hunt and Dave Smith, this was in aid of raising money for Sue Ryder, a palliative, neurological and bereavement support charity.
After months of preparation, fund-raising and physical training we began our adventure at the formidable Ben Nevis, the tallest mountain in Britain. The time was 4am and we were filled with a mixture of emotions including excitement, angst and a hint of terror as the sheer cliff face loomed over us. Nevertheless we set off bleary eyed and bedraggled, having had next to no sleep in a shared hostel that could only be described as a windowless, sweat box.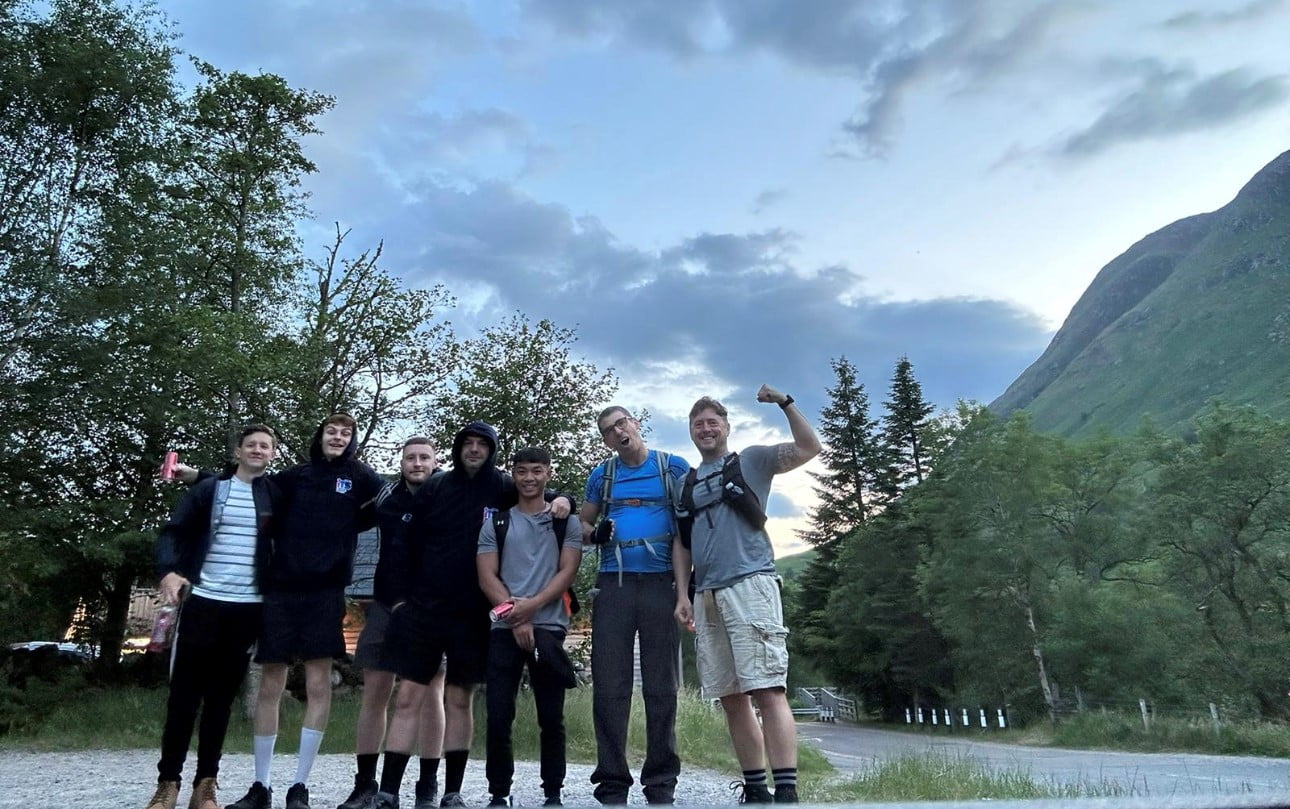 It wasn't long before our worries subsided and we were hit by the awe-inspiring views that Ben Nevis has to offer, as we snaked our way up the path, we admired the picturesque landscape and realized how lucky we were to be blessed with a cloudless sky, which is incredibly rare even in June! After 3 hours we had summited Ben Nevis and smashed our target-time! Our legs were like jelly and our lungs were on fire, however we managed to recover and take some obligatory "Summit pics" before we marched our way back down to tackle our next obstacle… Scaffell Pike.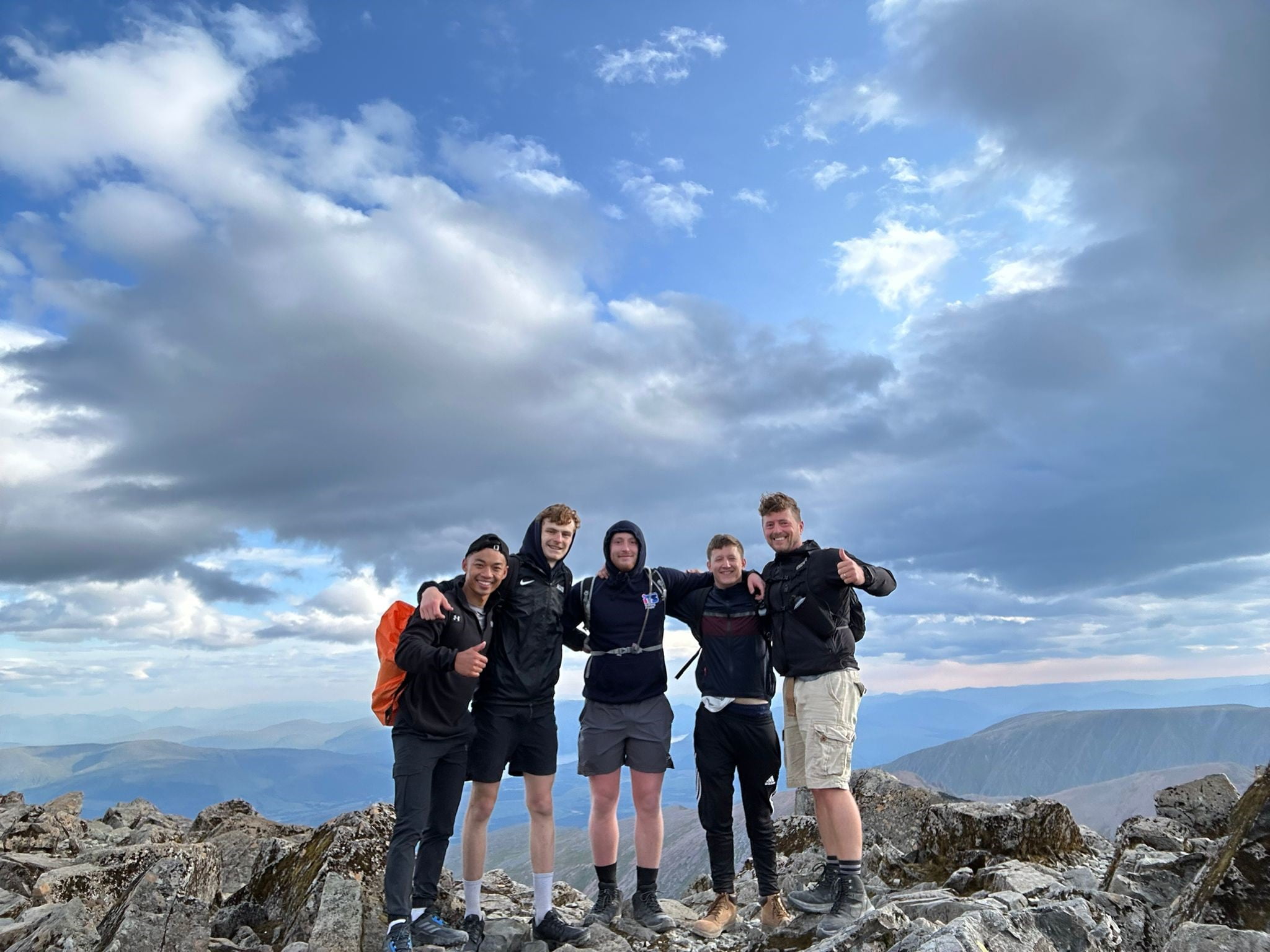 We made it back down in 2 hours and soon realized that getting down a mountain isn't necessarily easier than getting up it, the pain simply shifts from one muscle group to another. We Crammed into the 8-seater mini-van and mentally prepared ourselves for a 5 hour journey sat shoulder to shoulder, un-washed and emanating an eye-watering cocktail of aroma's. Smells aside, the team-spirit and camaraderie were second to none, we were buzzing to smash out next target!
The time was 17:30, we bundled out of the mini van after accumulatively getting a whopping 1 hour's kip and gazed at the domineering precipice ahead. Although smaller than Nevis Scaffell is considerably steeper and, in some ways, a far more challenging climb however, we were full of adrenaline and managed to scale it in only two hours! The climb up was relatively un-eventful… This soon changed. In what felt like seconds after we took photos to boast of our accomplishments the weather turned. We found ourselves fighting against a raging thunderstorm and a descending mist that made it impossible to see further than 2 feet in front of our faces. Our only choice was to run down the mountain, which of course comes with its own set of challenges. We managed to escape the torrential rain and felt sorry for the poor sods that passed us as they shuffled their way up towards the inevitable onslaught that we had left behind. At 20:30 we made it to the van and were happy to get warm and head to Snowdon, the end was in site.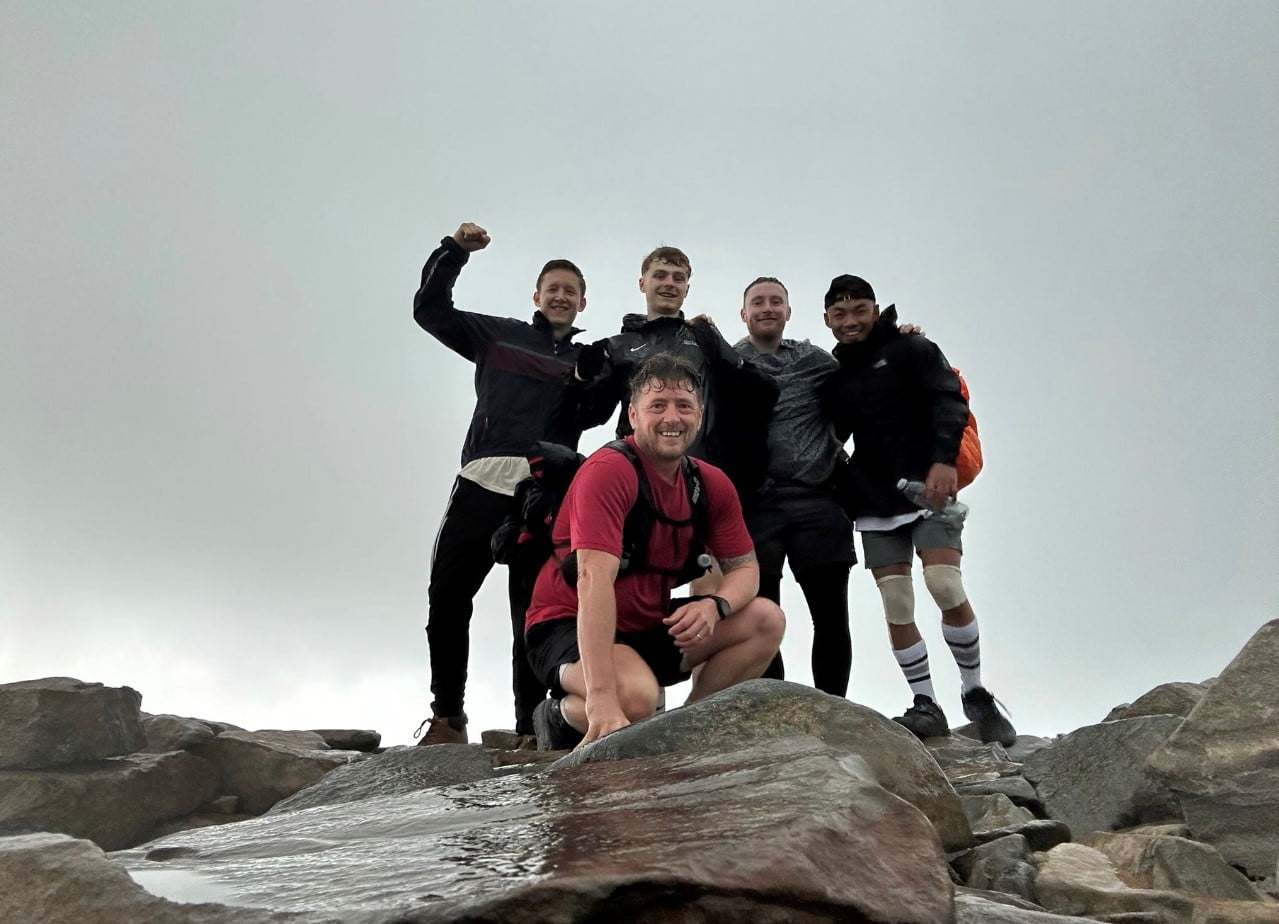 We made it to Snowdon at 1:30am, the combination of lack of sleep/calories coupled with the physical exertion and constant travelling had well and truly destroyed us, however we were on a mission and were not about to let a bit of fatigue stop us! We stumbled into the pitch-black abyss also known as the "Pyg Track" all trying our best to keep the moral high as the rain started to pound down. It's safe to say that Snowdon came very close to breaking us as we got lost on more than one occasion and were battered by the elements. John managed to save us every time we got lost by simply climbing up towards the cliff edge into no-man's land and praying that there wasn't a 300ft drop on the other side "what a nut case" Harry said. At 4am with 30 minutes to spare we summited Snowdon. Our faces were numb and our legs were barely carrying us but we did it!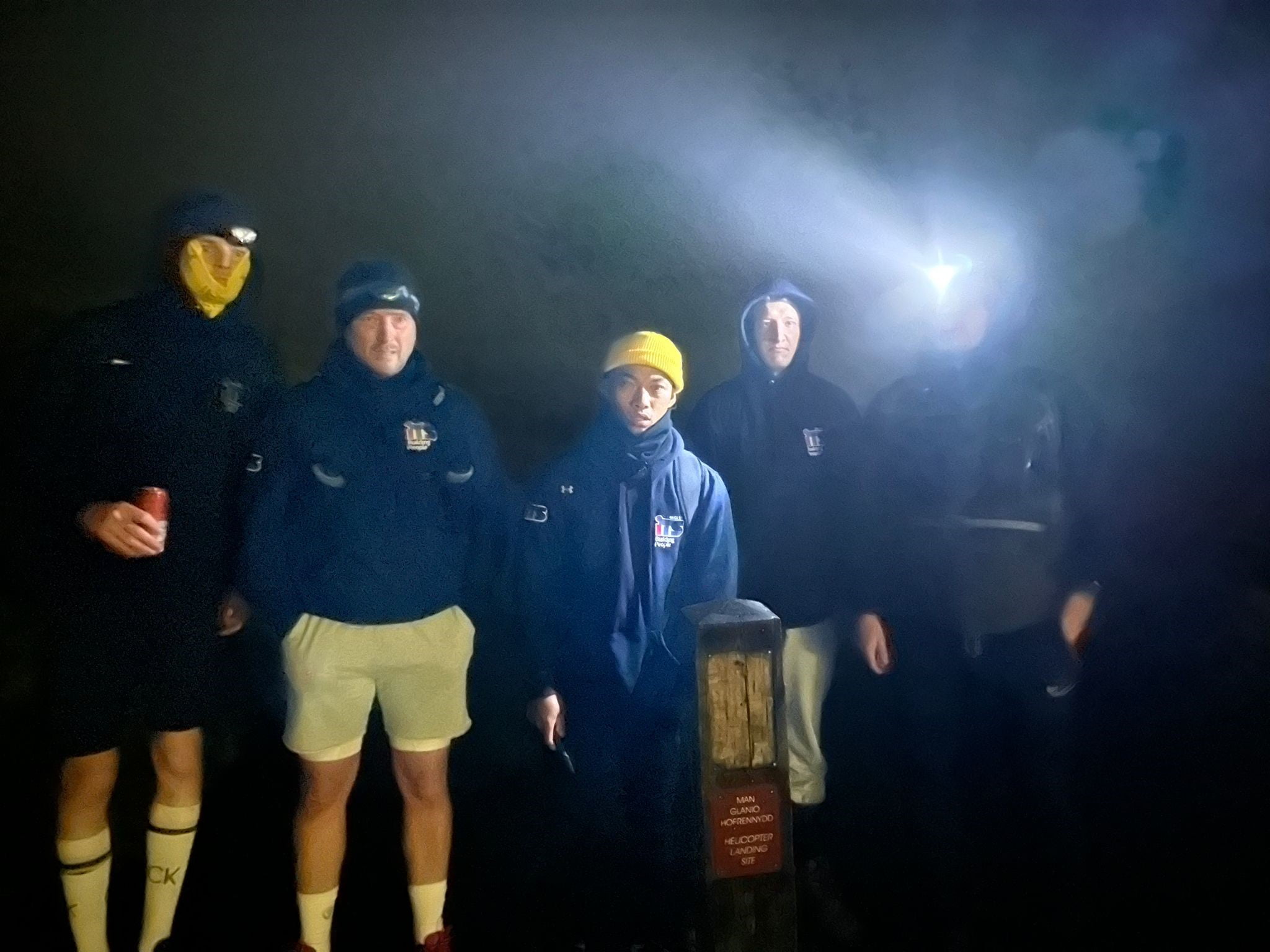 It was an incredible challenge but the elation we felt after made it all worth it and most importantly we managed to raise £2500 for Sue Ryder!