Building a Career in Construction
At ITS, we understand the importance of finding a job in construction that is not only fulfilling but also aligns with your career goals. As a leading recruitment agency in the construction industry, our mission is to connect talented individuals like you with opportunities that will help you thrive. Whether you're just starting out or are an experienced professional looking for support to get a job in construction, we're here to support you every step of the way.
The Building People Ethos
At ITS, our ethos is built around a single, powerful concept: "Building People." This philosophy forms the bedrock of everything we do and underpins our commitment to helping individuals find a job in construction.
Our dedication to this is reflected in the strong connections we maintain within the construction industry. We work closely with a wide range of businesses, from small local firms to large multinational corporations, enabling us to offer a diverse array of opportunities to our candidates. This network of relationships not only helps us match individuals with the right roles but also allows us to stay abreast of industry trends and requirements.
However, finding support to get a career in construction is about more than just connecting candidates with employers. It's about providing the tools, resources, and guidance necessary for individuals to develop their skills, expand their knowledge, and, ultimately, build a successful career.
At ITS, we're proud to play a pivotal role in this process. Whether offering advice on training and qualifications, providing insights into the latest industry developments, or simply being there to answer any questions, we're committed to supporting our candidates every step of the way.
Why Choose a Career in Construction?
Building a career in construction offers numerous advantages, making it an attractive choice for individuals seeking a fulfilling and dynamic career path.
Job Satisfaction
Construction is one of the few industries where you can see the tangible results of your hard work. Whether it's a residential building, commercial complex, or infrastructure project, there's a unique sense of accomplishment in knowing you were part of creating something that will stand the test of time.
Variety of Roles
The construction industry offers a wide array of roles, from hands-on jobs like carpentry and bricklaying to managerial positions such as site management and project planning. There are also opportunities in design, surveying, and consultancy. This diversity means there's likely a role that suits your skills and interests.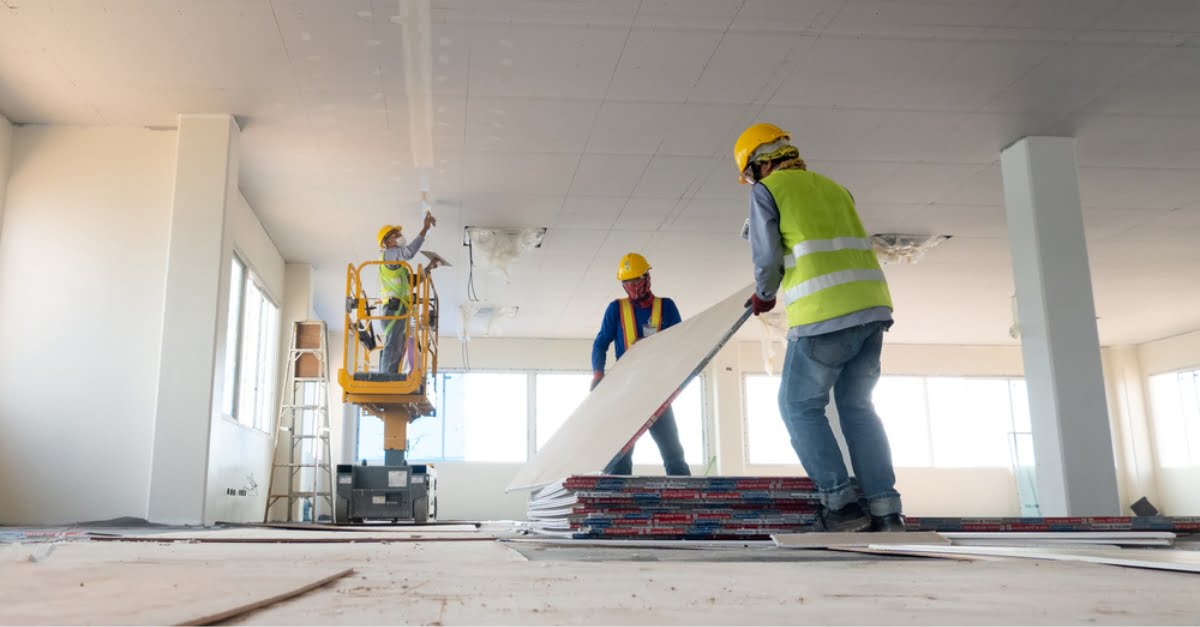 Potential for Growth
Construction is an industry that rewards hard work and dedication. With the right attitude and the desire to learn, there's ample room for progression. Many people start in entry-level positions and work their way up to supervisory or even executive roles.
Skill Development
A career in construction provides endless opportunities for learning. You'll constantly be developing new skills, whether it's mastering a specific trade, understanding the latest safety regulations, or learning how to use new technologies and tools.
Resilient Industry
Construction plays a vital role in the economy, contributing to infrastructure, housing, and commercial projects. As such, there's always demand for skilled professionals in this field.
How ITS Supports Professionals in Construction
At ITS, we're committed to helping professionals find their ideal job in the UK's construction industry. Our comprehensive support system is designed to make the process of finding a job in construction as seamless and straightforward as possible.
Understanding Your Goals
Our journey together begins with a discussion about your career aspirations, skills, and interests. This allows us to gain a thorough understanding of what you're looking for in your next role.
Access to Opportunities
Leveraging our extensive network of connections across the UK, we provide access to a wide range of job opportunities. Whether you're interested in a hands-on trade role, a managerial position, or something in between, we can connect you with suitable vacancies.
Tailored Job Matching
Using the information gathered during our initial discussions, we match you with roles that align with your career goals and skill set. Our aim is to find you a position where you can thrive and progress.
Application Support
We'll guide you through the application process, offering advice on how to tailor your CV and cover letter to highlight your most relevant skills and experiences.

Equal Opportunities in Construction
At ITS, we are unwavering in our commitment to promoting equal opportunities in the construction industry. Our goal is to ensure that anyone, regardless of their background, age, or gender, can find support to get a job in construction. We understand the importance of diversity and inclusion in creating a vibrant, innovative, and equitable industry. As such, we actively strive to foster an environment where all individuals feel valued and respected.
To this end, we have established robust strategies in line with recent advancements in equal employment opportunity policies in the construction industry. We ensure that our recruitment process is free from bias, offering equal opportunities to all candidates, irrespective of their age, gender, identity, ethnicity or other characteristics.
Ready to Build Your Future in Construction?
Whether you're just starting out or looking to take your career to the next level, ITS is here to help. With our vast range of job opportunities, dedicated support, and commitment to equal opportunities, finding support to get a job in construction couldn't be easier.
Visit our Candidates Page to explore the wealth of resources we have available. From job listings to industry insights and career advice, we've got everything you need to kickstart your journey in construction.
If you have any questions or need further guidance, don't hesitate to get in touch. Our team of experienced consultants are always on hand to provide the support you need.
Further Reading